AmCham Christmas Collection Campaign 2021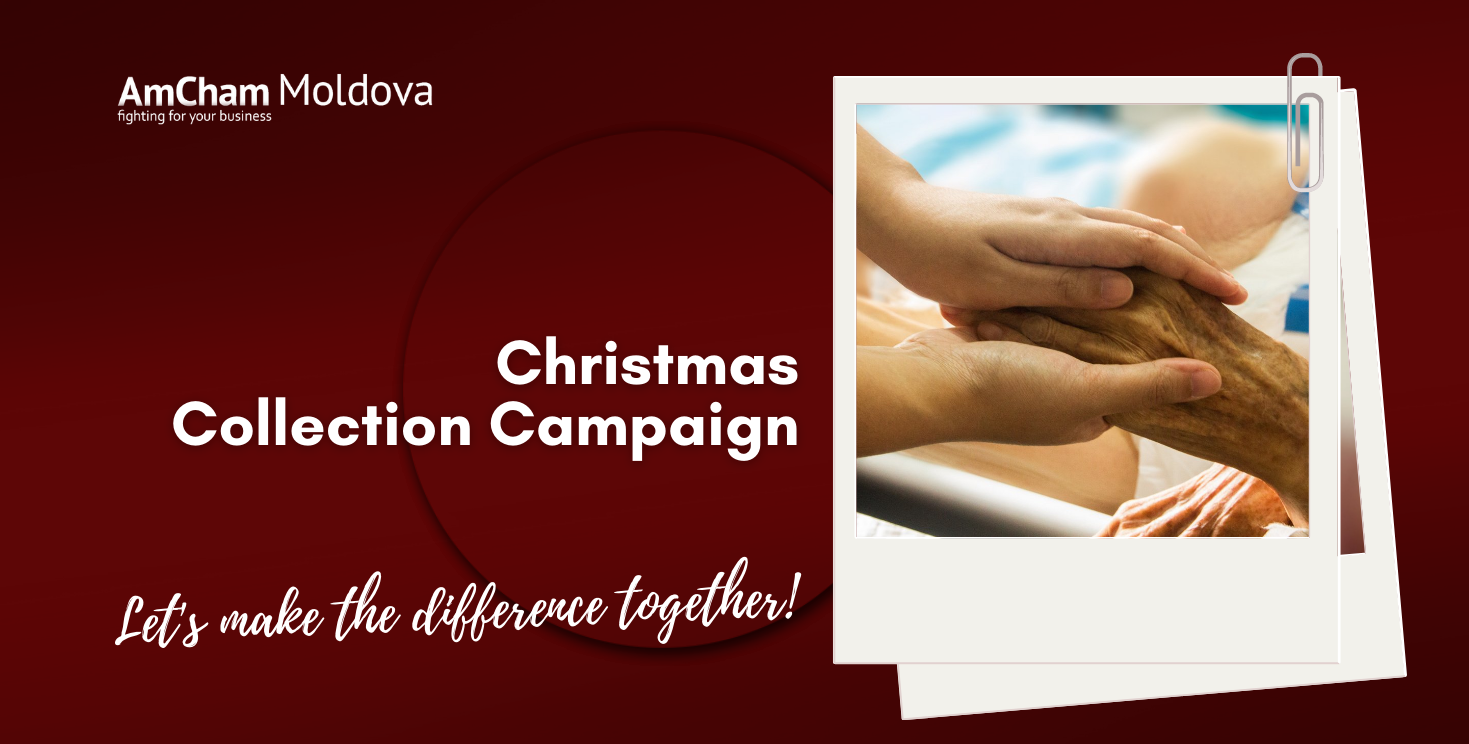 The Christmas Season is here, and in the spirit of the season, AmCham is looking to spread cheer and goodwill all around. You may recall that each year AmCham hosts a Christmas Collection Project. The tradition has turned around, and we brought happiness and warmth to elderly people from care homes.
This year we would like to continue the tradition and to officially announce - AmCham Christmas Collection Campaign Launched.
We`ll be visiting "Centrul de plasament temporar pentru persoane cu dizabilități (adulte) Cocieri". The purpose of this project is to collect warm clothes, slippers, blankets, linens, towels, pampers, socks, groceries, and other goods which will be delivered to the elderly care home. Only new donations are accepted.
We invite you to participate in this very special project by setting up a collection point in your office.
At the end of the collection period, a courier will come to your office to pick up your company's donations. Once all charities are collected, AmCham will deliver the contributions to the elderly.
Collection of goods by courier: December 16 – 17
Delivery to Elderly Care Home: December 21 – 22
Please confirm your participation and provide us with the details of the contact person.
Special thanks to DHL Moldova for being a longstanding partner of the Campaign.
If you have any questions regarding the Christmas Collection Campaign, please do not hesitate to contact Elena Buzu at 068365777 or elenabuzu@amcham.md.
Let`s continue to make the difference together!